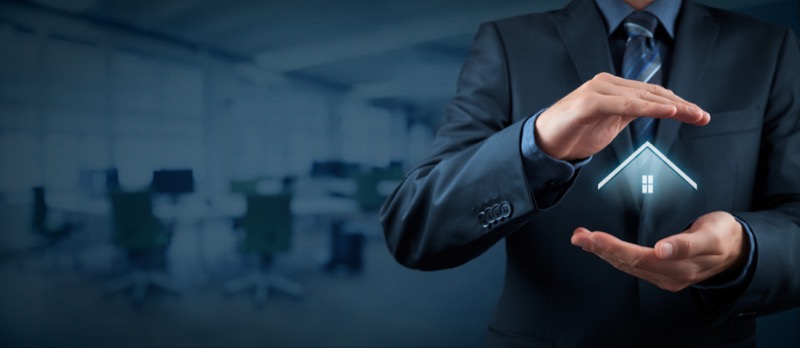 Harvey damage illustrates need for disaster preparedness: Study
Hurricane Harvey served as a stark wake-up call about the need to enhance flood resilience, including limiting or preventing federal insurance coverage of new properties in flood zones, according to a study released Thursday.
Harvey made landfall near Rockport, Texas, on Aug. 25, 2017, as a Category 4 storm and dropped more than 40 inches of rain over the next four days, causing catastrophic flooding. Total economic damage from the hurricane is estimated at $125 billion, according to the National Oceanic and Atmospheric Administration Office for Coastal Management, making it the second-costliest tropical cyclone on record after Hurricane Katrina.
But only a small fraction of these Harvey losses, about $19.4 billion, were insured, including $8.4 billion in flood losses insured by the National Flood Insurance Program, $2.7 billion in insured vehicle losses, $4.9 billion in insured commercial losses and $3.4 billion in other losses, according to a Post-Event Review Capability study on the Houston floods resulting from Harvey conducted by Zurich Insurance Group Ltd., ISET-International — a nonprofit organization committed to building resilience — and the American Red Cross Global Disaster Preparedness Center.
"The total rainfall associated with Hurricane Harvey was extreme, setting multiple new continental U.S. records," the study stated. "However, even though Harvey has been labeled as an 'act of God' and an 'unprecedented' flood event, the intensity of rainfall associated with Harvey is not without precedent along the coastline of the Gulf of Mexico, and the damages caused by Harvey are as much an act of man as an act of nature."
Resilience lessons learned from the flood highlight the need for preparedness and risk reduction, response and recovery, including using forward-looking scenarios to plan for the future.
"We know the world is changing both naturally and by human actions," the study stated. "Rather than rely on past conditions, we must begin using regional worst-case historical information coupled with forward-looking climate and development scenarios to inform our planning and make decisions on where and how to build and live."
Limiting or preventing federal insurance coverage of new properties in flood zones is another key element when it comes to preparing for and reducing the risk of future flooding, according to the study.
"The National Flood Insurance Program should slow or prevent the development of new properties within flood zones," the study said. "In floodways, new structures should not be covered. In floodplains, there should be more stringent requirements for coverage on new structures."
Changes should be made to make flood insurance more universally appealing for homeowners and businesses, the study recommended.
"On the supply side, both the federal government and private insurers should explore options to bundle flood insurance as part of a multihazard policy," the study said. "On the demand side, awareness campaigns are needed for property owners, businesses and insurance brokers regarding the benefits of appropriate coverage, whether or not they are in a designated flood zone, and what this means for recovering quickly and being more resilient."
Building a culture of awareness around risk is also important, according to the study.
"Incentivize incremental, small decisions by residents and businesses that collectively reduce exposure and risk such as elevating mechanical assets, locating critical materials above ground level and incorporating risk awareness and preparedness in their day-to-day lives to reduce the surprise element of flooding," the study said.
On the response side, the messaging around disaster events must be improved to more accurately reflect real risk, with current language such as "100-year event" doing little to help people understand their risk, the study said.
On the recovery side, repeat loss properties should not rebuilt as-was, but should instead be bought out or mitigated.
"For repeat loss properties, repairs are a temporary patch until the next flood event, and for many of these properties the interval between events is becoming smaller as flood events become more intense and more frequent," the study said. "In particular, though the U.S. government has unambiguous data on the location and cost of NFIP-insured repeat loss properties, we continue to subsidize these properties with regular NFIP payouts. A second or third NFIP payout to any one property should trigger an automatic option to buy out the property and retire the land and/or require mandatory, meaningful flood mitigation before the property is re-eligible for NFIP. To rebuild as trapped owners in a cycle of loss."
Courtesy of Business Insurance
Are you ready for more coverage?